Year 3 - Swift Class
Year 3 had such a wonderful time at Bristol Zoo. We learnt all about the parts of plants, and why we need them. The children held cockroaches, stick insects and rats during their Smarty Plants Workshop, and learnt all about how they help plants to grow and pollinate. We also learnt about how a plant's leaves are cleverly designed to put off predators by either being too spiky, a strange colour, or weird texture and smell. The children saw a range of animals and their habitats, and enjoyed packed lunches in the sunshine! What a fantastic day we all had together! Thank you to Mrs Hughes for helping.
Look at all our fantastic home learning!
We enjoyed dressing up for World Book Day! Have a look at all our amazing costumes.
Looking at the framework for our new school !
We used the outdoor classroom to create skeletons out of sticks and rocks.
Enjoy looking at photographs of our Maya Launch Day!
Road safety workshop - STOP, LOOK and LISTEN
We have really enjoyed learning about the Egyptians this term. We have shown off our home learning at the showcase, drew Egyptian Gods, made Scarab Beetles and 3D pyramids.
In Maths we used spaghetti and marshmallows to create 3D shapes.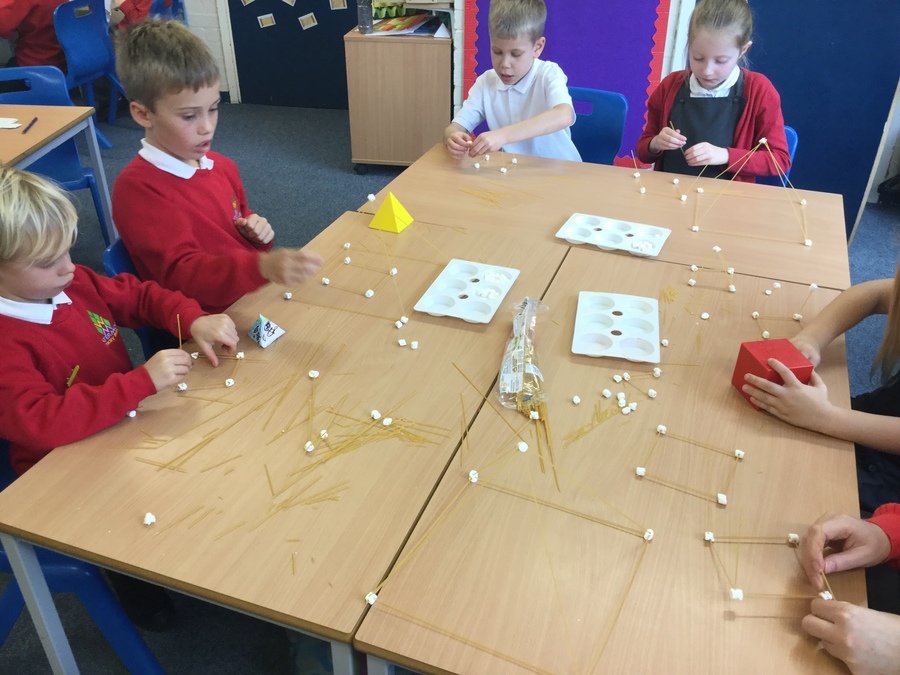 We had a fantastic anti-bullying week.